Highlands Olive
HIGHLANDS OLIVE
INSPIRED BY THE GREEN HILLS THAT CLOAK THE SCOTTISH COAST
COLOUR INSPIRED BY TRUE EVENTS™
For generations, families have hunted, fished, and roamed these ancient Scottish hills, carrying with them a sense of place, and a sense of peace.
It's a place born from gritty conditions and overgrown with rich and rugged terrain, ensuring there's nowhere else quite like it on earth.
---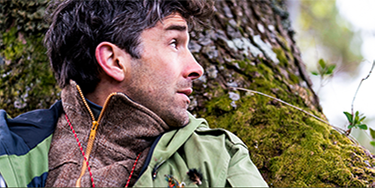 "
THERE'S A SENSE OF TIME AND HISTORY WHEN YOU'RE IN THIS LANDSCAPE. YOU HAVE INCREDIBLE LOCHS SET ON HIGH MOORLANDS, AND THE COLOR SCHEME IS ALWAYS QUITE SUBTLE.
- CORIN SMITH
CORIN SMITH | FLY FISHERMAN
HIGHLANDS OLIVE
EXPLORE THE FULL COLLECTION